Dubai – United Arab Emirates, 25 February 2020: Under the patronage of His Highness Sheikh Hamdan bin Mohammed bin Rashid Al Maktoum, Crown Prince of Dubai and President of Hamdan Bin Mohammed Smart University (HBMSU), the 13th edition of Innovation Arabia Conference and Exhibition – a pioneering event dedicated to innovation in the Arab world, continued on the 2nd day at the Dubai International Convention and Exhibition Centre. Running until the 26th of February, 2020, Innovation Arabia 13 held promising discussions on a variety of topics related to the main theme of the conference 'Building the Future of Business and Innovation: The Internet of Things (IOT) and People', under 4 parallel tracks 'The Future of Work and Play', 'Smart Cities', 'Learning. Wellbeing & Trust' and 'Ethics & Technology – IOT'.  On the 2nd day at Innovation Arabia 13, Hamdan Bin Mohammed Smart University (HBMSU) and Almentor FZCO launched the 'One million Arab Entrepreneur' Initiative, an online learning platform to qualify one million Arab entrepreneurs, by spreading awareness of the concept and importance of entrepreneurship and supporting those interested in starting their businesses and startups. The pan-Arab online learning platform, gives necessary entrepreneurial knowledge and skills to wannabe as well as well-established entrepreneurs across the Arab world. This initiative is free of charge and aims at reaching 1 million participants by 2021.
Dr. Mansoor Al Awar, Chancellor, Hamdan Bin Mohammed Smart University (HBMSU), explained: "The One Million Arab Entrepreneur Initiative, a first of its kind initiative in terms of providing free, premium training courses across all vital fields, is of great significance as it forms part of the advanced efforts led by HBMSU to graduate entrepreneurs, innovators and knowledge ambassadors that are qualified to drive growth and development." Providing world-class online training, he noted, supports the achievement of the goals set by the Fifty-Year Charter and reflects the vision of H. H. Sheikh Mohammed bin Rashid Al Maktoum, Vice President and Prime Minister of the UAE and Ruler of Dubai, to discover and develop talents in order to keep pace with the advancements in a rapidly-changing world.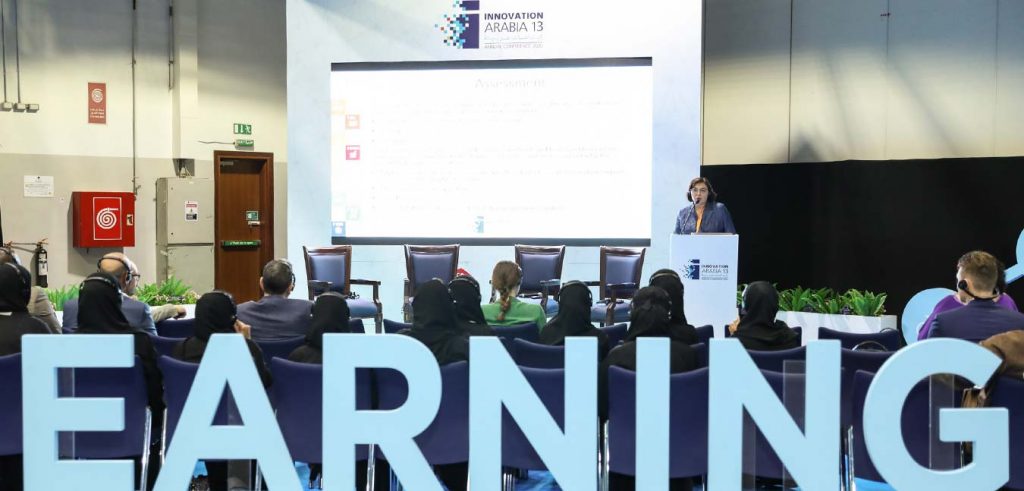 Al Awar added: "We are pleased of the collaboration between HBMSU's online training platform and the online education platform 'AIMentor.net' to launch pioneer initiatives that are designed to train one million Arab entrepreneurs and prepare them for entrepreneurship, thereby bridging the gap between academics and the actual requirements of the business sector. We are happy to celebrate this major milestone during Innovation Arabia 2020, which serves as an ideal platform to support, encourage and enable the Arab youth to take part in the efforts to build a diversified, competitive and innovation-based economy. We look forward, with a great deal of confidence and optimism, to the first training program in Arabic, which represents a continuous effort of HBMSU's Cloud Campus platform when launched in 2013 to provide online training to everyone across the Arab world. The program is launched in cooperation with 'AIMentor.net' and is designed to help learners acquire an in-depth understanding of the main concepts and develop their professional and personal skills in a way that they are fully prepared to take on the competition in the world of entrepreneurship, both at regional and international levels."
Mr. Fahad Al Saadi, Vice Chancellor for University Advancement said that "The program, which depicts the real-life success stories of entrepreneurs, investors and experts, will play a key role in raising awareness about the concept and highlighting the significance of entrepreneurship. Furthermore, it will encourage those interested in launching their own start-ups, thereby enabling the youth to take the lead by transforming their innovative ideas into successful projects with great impact on all levels and driving social and economic development in the Arab world. Reflecting our continued commitment to HBMSU's core principle 'Together We Grow,' we are strengthening our partnerships with 'AIMentor.net' and other strategic partners, to move forward in the process of re-engineering the future of higher education based on innovation and the starting and transformation".
Commenting from his side, Dr.  Ihab Fikry, CEO, Almentor.net, said, "The initiative "One Million Arab Entrepreneurs" does not belong to a specific period but extends to serve all the generations in converting their ideas and dreams into successful projects and businesses that support the entrepreneurship ecosystem in our Arab region."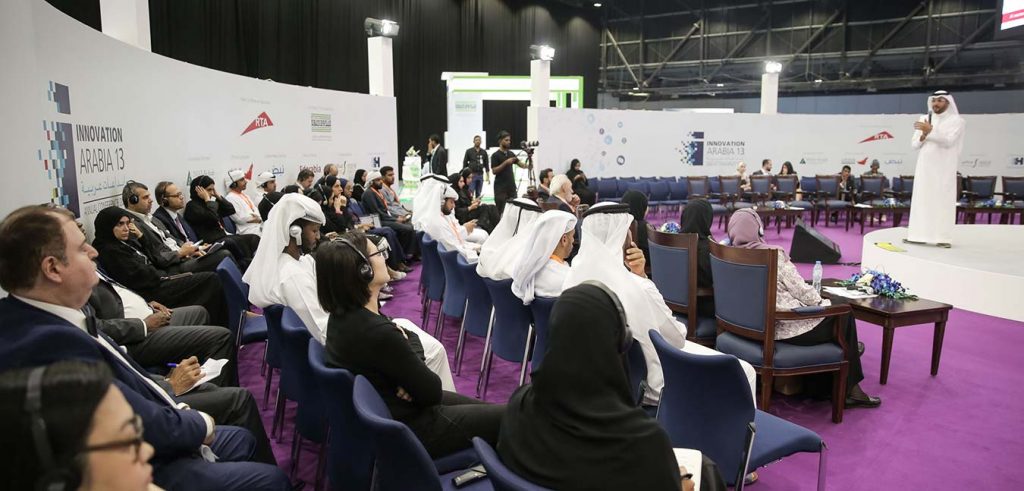 On the second day, Innovation Arabia 13 conference featured discussions on 4 parallel tracks, where under the Smart Cities Zone, a session was held on the topic 'Next generation of cities: Leverage on AI to build adaptive smart cities', and a debate discussion took place on 'Building trust & empowerment between government and the citizens they serve', while under the 'Learning & Wellbeing Zone' a number of discussions were held on 'IoT Introduction, overview and market trends', 'Connected & Integrated Buildings', 'Digital Transformation – Building IoT', 'Cyber Security', 'Machine Learning', and 'Industrial IoT'. In addition, under the 'Learning & Wellbeing Zone', experts offered their insights on 'Wellness the new productivity KPI' and under the 'Ethics and Technology Zone', a key session was held on 'The IoT Security Big Picture'.
Moreover, while 'The Future of Work and Play Zone' featured a panel discussion on 'Are Educational systems changing at the same pace as future market needs? the Smart City Zone held a discussion on 'Utilizing Insights and Analytics to improve city planning and functioning' and 'Learning and Wellbeing Zone' offered a key discussion on 'Well AP: Getting expertise in the WELL Building Standard'. In addition, while the Ethics and Technology Zone' hosted a discussion on 'Innovation enablers at work', 'The Future of Work Zone' featured a session on 'The importance of the Science of Wellbeing by long life learning for leaders in the United Arab Emirates using innovative tools' among other topics.
Commenting from her side, Ms. Anwaar Al Shimmari, Director of Design and Chief Innovation Officer, Ministry of Infrastructure Development said, "The theme for Innovation Arabia 13, 'Building the Future of Business and Innovation: The Internet of Things (IOT) and People' aptly reflects the  challenges we must overcome and cope up with in order to sustain ourselves. IOT requires a lot of change management in any entity and innovative processes while People are the enablers/preventers to implement innovation."
She added, "The vast impact of IOT and Digital innovation requires unremitting enhancement and change in mindsets, processes, and, in many cases, regulations. We believe data is the greatest challenge to overcome after change in mindset and keeping our team highly engaged and educated about change management adds to the success of the organization. Moreover, developing employee profiles including introducing innovative schemes, encouraging innovative ideas, a credible reward system, training on how to solve specific issues using new ways and creating a scale for development measures are some key ways to bring employees up to speed with latest innovations and technologies."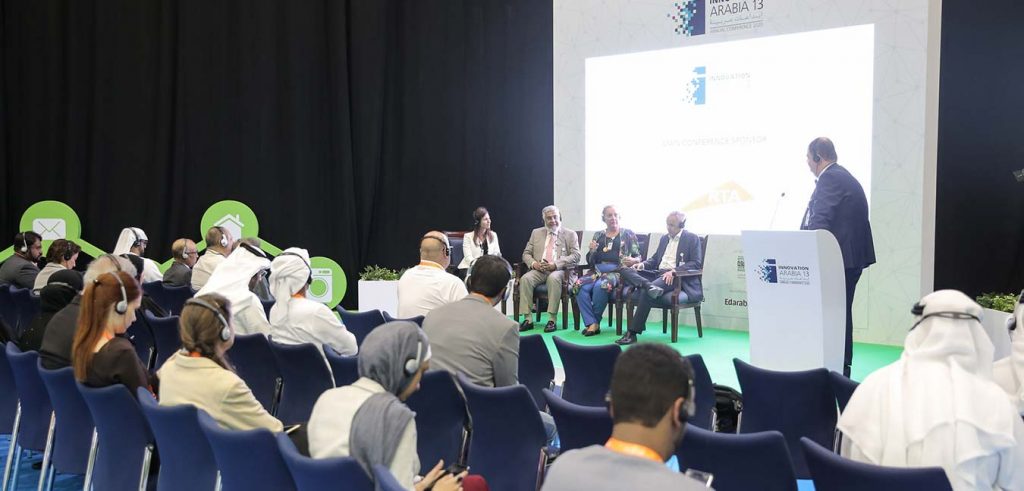 Commenting from his side, Dr. Khaled Habib, CEO, Fit For Life Consulting, Egypt, said, "The theme for this year's Innovation Arabia Conference and Exhibition 'Building the Future of Business and Innovation: The Internet of Things (IOT) and People' is spot on, as it positions the event effectively as setting the foundation for the future. Education and innovation are both the basic pillars for building the future, and I believe it is high time to transform education into a most progressive vehicle, extending beyond science and knowledge, to become a true partner and trigger for business excellence and sustainable growth."
He added, "Every institution is focusing on means of maximizing its productivity and optimizing resources, especially in extremely tough and challenging global markets. Operational excellence is a key element in competitiveness, and digital innovation together with the internet of things provide every ambitious organization with unlimited means and capabilities to transform its business models and operating mechanisms, eventually leading to sustainable competitiveness in every targeted market. The starting point is the organizational vision, which sets the direction for the company. Such vision and strategies need to be revisited and revamped to embed the concepts of innovation and digital models and transform the organizations into dynamic and capable players in the new era."
For the first time ever, Innovation Arabia 13 featured the 'U-Start Competition' which is a nationwide competition for university students' startups. This unique competition witnessed the active participation of 10 universities from across the region and encouraged student entrepreneurs to submit either an innovative or a business startup pitch to a panel of judges which comprised a list of entrepreneurs, government officials, funding institutions, and educators for their observation and selection.
Additionally, 'Hamdan bin Mohammed Smart University High School Innovation Challenge', which kicked off on the sidelines of Innovation Arabia 13 for the first-time quizzed student participants about their knowledge in regards to the latest innovations, the innovators and the dates of the inventions. The innovative student competition also features a number of prizes to encourage students to use their creativity and come up with new ideas for today's challenges.
Running parallel to the Innovation Arabia 13 conference, the exhibition offered many leading brands and companies from various fields and sectors a unique opportunity to showcase their latest tools and services while also giving them a chance to interact and engage with key decision makers and experts in the industry.
Innovation Arabia 13 is organized by INDEX Conferences and Exhibitions – a member of INDEX Holding, in partnership with Hamdan Bin Mohammed Smart University – HBMSU. Innovation Arabia 13 is sponsored by the Roads and Transport Authority, Dubai (RTA) and Khalifa Fund for Enterprise Development (KFED) and supported by UAE Innovates.