Dubai – United Arab Emirates, 26 February, 2020: Under the patronage of His Highness Sheikh Hamdan bin Rashid Al Maktoum, Deputy Ruler of Dubai, Minister of Finance and President of Dubai Health Authority (DHA), the 25th edition of the Dubai International Pharmaceuticals and Technologies Conference and Exhibition – DUPHAT, the biggest pharmaceutical event in the Middle East North Africa region continued on the 2nd day at the Dubai International Convention and Exhibition Center. Running until the 27th of February, 2020 DUPHAT attracted a wealth of global pharmaceutical talent from the UAE and across the globe including doctors, specialists, pharmacists and industry professionals as well as students from various schools, universities and colleges, who actively showcased their latest projects and scientific research in the field of pharmacy.
On the 2nd day, DUPHAT conference featured a number of key discussions on a range of topics related to pharmacy such as 'A Little Pain for a Lot of Gain: Changing Focus of Pharmacy Degree', 'High Standard Intellectual Property as a Central Pillar Driving Biopharmaceutical Investment', 'Employment and Innovation in the UAE and Gulf Region', 'Drug Shortages : Causes and Management' and 'Continuity of care from hospital to community pharmacy in Spain'. On the sidelines, the Oman conference presented important conversations on 'Clinical efficacy and tolerability of multiple sclerosis oral therapy', 'Drug-related problems in Oman: Classifications and opportunities for pharmacists' interventions' and 'Patient attitude towards De-prescribing'.
Meanwhile, DUPHAT conference also featured key discussions on 'Serving and Supporting Patients Needs Innovation', 'Measures of PSP Success', 'Impact of PSP from a Patient Point of View (Long Term)' and 'How PSP Empowers Humans'.
Additionally, with the aim of improving the clinical understanding and expertise of pharmacy professionals, DUPHAT 2020 focused on the key trends and addressed significant topics in pharmacy during an extensive workshop program focusing on 'The seven critical decisions to get the most out of patients', 'Continuous Education and Professional Development of Pharmacist in the Super-Aged Society', 'Productivity and Quality Performance Data to Evaluate Clinical Services' and 'Improving Pharmacist – Patient Communication' to name a few topics.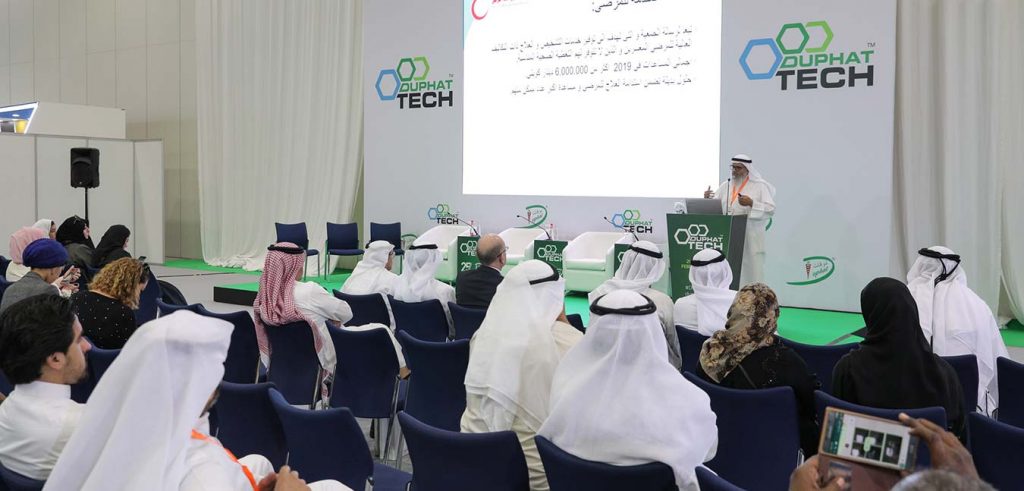 While commenting on his participation in DUPHAT 2020, Prof. Albert Wertheimer, Southeastern University College of Pharmacy, USA, said, "In its 25th edition, DUPHAT witnesses the presence of a number of high-quality lectures by world renowned speakers in the field of pharmacy from across the globe and considering the wealth of pharmaceutical talent coming together under one roof, this annual pivotal gathering is certainly a must attend event. We face a number of pharmacist challenges that are of similar nature around the world, with the influx of new scientific and technology advances in pharmacy and platforms like DUPHAT enable us to tackle those problems in an interactive setting. My focus is particularly on how different countries are dealing with drug shortages, tele-pharmacy and the use of robotics to name a few. Additionally, at DUPHAT I intend to learn about new advances in personalized medicine, immunotherapies and biosimilars, by attending lectures, key scientific sessions and workshops."
From his side, Prof. Robert Sindelar, Professor and Dean Emeritus, The University of British Columbia, Canada said, "DUPHAT has once again featured an outstanding scientific agenda, focused on delivering high quality and sustainable patient care and witnesses a robust scientific program with the presence of top scientific talent, world renowned speakers from across the world and key workshops for knowledge enhancement in the field of pharmacy. Additionally, this dedicated annual pharma gathering discusses new pharmacy trends, exhibits cutting-edge technologies and explore the most important challenges for the benefit of students, researchers and pharmaceutical professionals, who can upgrade their skills and knowledge in the field. Running parallel to the conference, DUPHAT exhibition provides top brands in the pharmaceutical industry an ideal opportunity to showcase their products, demonstrate their key services and engage with the vast number of visitors and participants attending the high-profile event."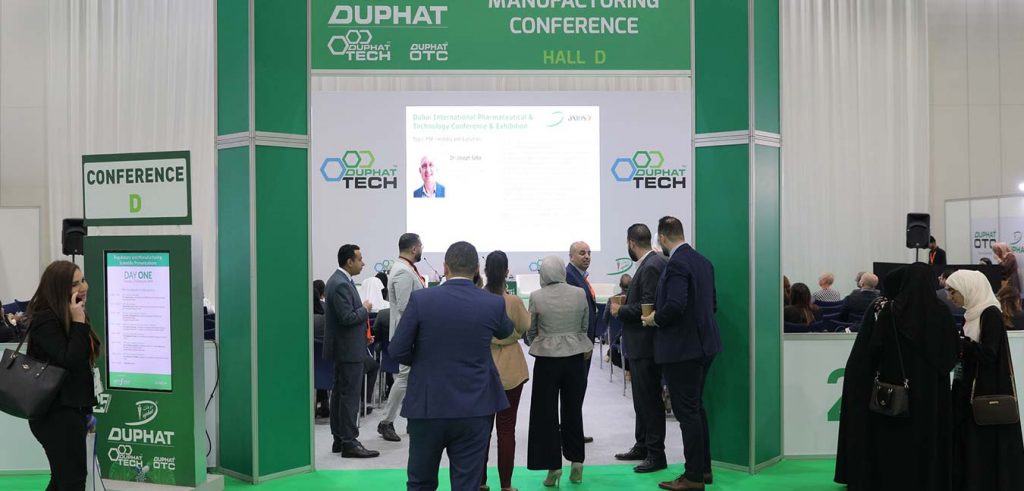 He added, "DUPHAT comes at a time when the field of health care is facing very challenging problems. Such daunting health care problems can only be solved by new innovative solutions and strategies. This requires a key focus on involving every aspect of health care, ensuring accessibility to consumers and technology and new business models. I am highly confident that DUPHAT with its rich conference program and agenda, can address all relevant issues and topics related to pharmacy that is of utmost importance."
Running parallel to the conference, DUPHAT Exhibition showcased the latest pharmaceutical products and services that are helping industry professionals in delivering excellence in patient care while also offering 790 participating brands an opportunity to network and collaborate with the local pharmaceutical market. Furthermore, DUPHAT -Tech on the sidelines of the exhibition, focused on showcasing key pharmaceutical technologies that are the revolutionizing the field of pharmacy and updating the industry with the latest breakthroughs in scientific research and technology.
DUPHAT is organized annually by INDEX Conferences and Exhibitions – a member of INDEX Holding in strategic partnership with General Directorate of Residency and Foreigners Affairs (GDRFA), Dubai Health Authority (DHA), American Society of Health-System Pharmacists, International Society for Pharmacoepidemiology, European Federation for Pharmaceutical Sciences and European Society of Clinical Pharmacy.