Dubai – United Arab Emirates, 16 January, 2020: Under the patronage of His Highness Sheikh Hamdan bin Rashid Al Maktoum, Deputy Ruler of Dubai, Minister of Finance and President of the Dubai Health Authority (DHA), Dr. Younis Kazim, CEO of Dubai Healthcare Corporation officially opened today the 5th edition of  the Emirates Plastic Surgery Congress, (EPSC), which is being held from the 16th to the 18th of this month at the Raffles Dubai. The 3-day premier plastic surgery event, running under the theme 'Science and Art in the field of Plastic, Reconstructive and Aesthetic Surgery', aims to shed new light on the latest advances, trends and key breakthroughs in this highly evolving field.
Following the opening ceremony, Dr. Younis Kazim accompanied by a number of doctors, surgeons and senior officials from the health care industry in the region and abroad toured the exhibition, where they learned about the latest research, new approaches and treatment patterns in Plastic, Reconstructive and Aesthetic Surgery. The delegation was also briefed by representatives from the biggest brands in the field about how the introduction of new technologies are greatly helpful for surgery specialists, which gives them an insight on how to adopt new treatment methods and approaches.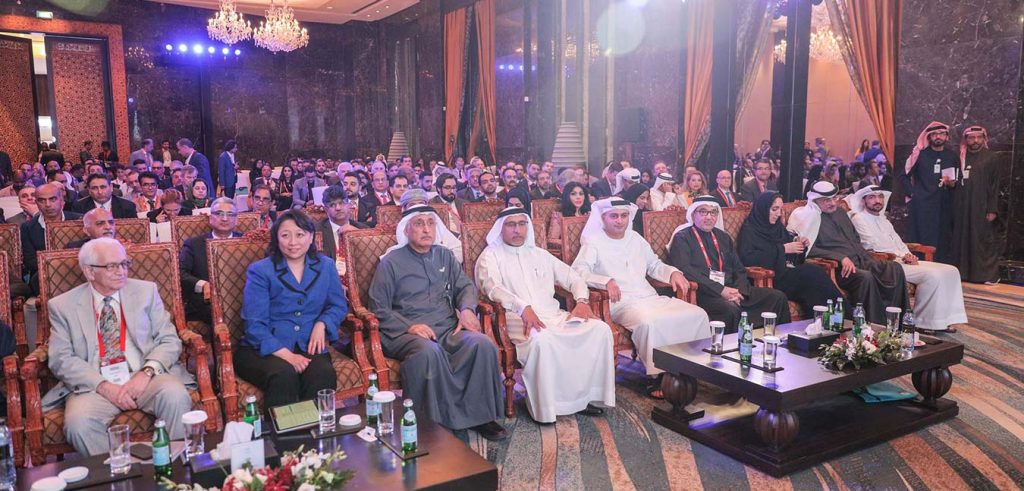 This year, the Emirates Plastic Surgery Congress presents a rich comprehensive agenda featuring
130 scientific lectures on key trending topics including plastic, aesthetic and reconstructive surgery while 30 peer reviewed research papers showcase the latest research and updated knowledge about new studies in plastic surgery. In addition, the Congress this year brings together 25 international expert speakers from the USA, Europe, Asia and Latin America, while 15 speakers represent the best plastic surgery minds from the Middle East and Asia such as Kingdom of Saudi Arabia, Oman, Kuwait, Iran, Iraq, Bahrain and India in addition to 20 speakers coming from the UAE, who offer their insights and experiences on their specialized fields of expertise. Over the next 3 days, the premier medical congress is expected to attract more than 500 visitors and participants from 25 countries.
While offering his remarks during the opening ceremony, Dr. Younis Kazim, CEO of Dubai Healthcare Corporation said, "Without a doubt, the changes in the plastic surgery field around the world, and the increasing demand for such surgeries, has directly impacted the health tourism market and the industry, especially with the emergence of new medical services that did not exist a while ago. At the same time, plastic surgeries are not merely "business" anymore or a source of rich income, as others may think. As we believe that our doctors and specialists are the best to translate the true picture of this medical specialty, which contributes to returning the smile, hope and life of people with deformities and accident victims, and even those who suffer from diseases related to obesity, and other health problems that affect the general appearance of men and women alike."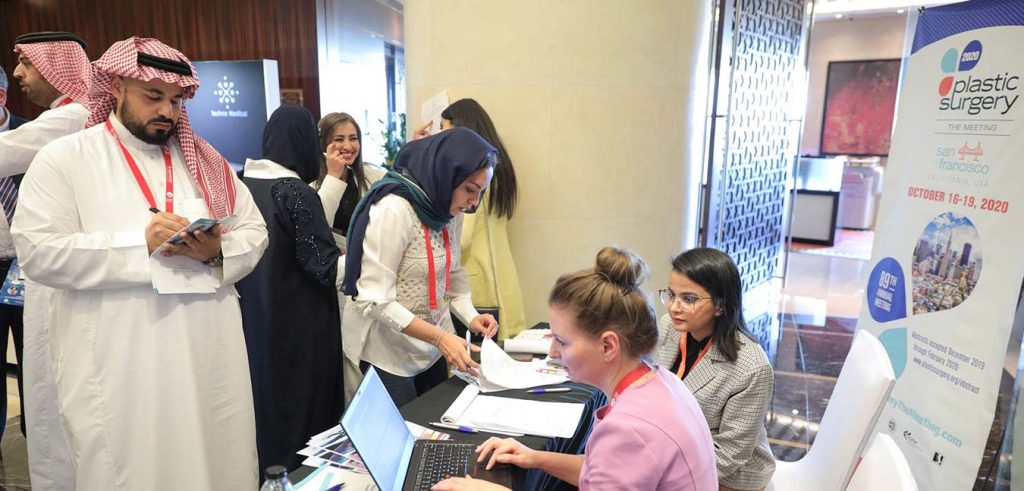 Dr. Younis Kazim added, "The Dubai Health Authority greatly realizes the value of cosmetic medicine and its importance on the health care system, it also recognizes the need to continue to develop medical protocols, legislation and policies that clearly define the responsibilities assigned to doctors, and which preserve the medical profession with its sanctity, ethics and noble mission. In conclusion, we would like to emphasize that we are confident that the conference will achieve its goals, and scientific recommendations that can be used, and work accordingly, to achieve further development in the specialty of plastic surgery, whether in the DHA's facilities, hospitals, centers and the private clinics – The strategic partner of the Dubai Health Authority."
From his side, Dr. Zuhair Al Fardan, President of Emirates Plastic Surgery Society (EPSS) and Assistant Professor at UAE university, said, "The 5th edition of Emirates Plastic Surgery Congress (EPSC) features a rich conference agenda including 130 scientific sessions addressing the most pressing topics in the field of Plastic and Reconstructive Surgery presented by top-notch surgeons from across the UAE and abroad. EPSC is a dedicated plastic surgery platform that attracts the best minds in this highly specialized field to exchange the latest knowledge, experiences and new advancements in Plastic surgery, Restoration and Burns and Wound management areas. The conference also includes 13 video presentations of surgeries where a number of renowned surgeons showcase their latest techniques in a detailed manner."
He added, "EPSC 2020 also includes discussions on various branches of Plastic and Reconstructive surgery including Burns and Wound Reconstruction and Hand and Microvascular Reconstruction. Moreover, the participants receive a one-day comprehensive training course on Burns and Wounds caring, where they get an opportunity to treat patients with the latest medical findings in this field. This year, the conference attracted a number of scientific partners from different scientific societies, and witnessed the presence of 3 eminent Editors of the largest scientific journals, specializing in the field of Plastic and Reconstructive surgery, which would help the doctors in the UAE and the region to learn about the latest scientific research in the field. On this occasion, we would like to thank the various health organizations in the UAE, particularly the Sheikh Hamdan bin Rashid Al Maktoum Award for Medical Sciences for partnering and supporting EPSC and its rich program."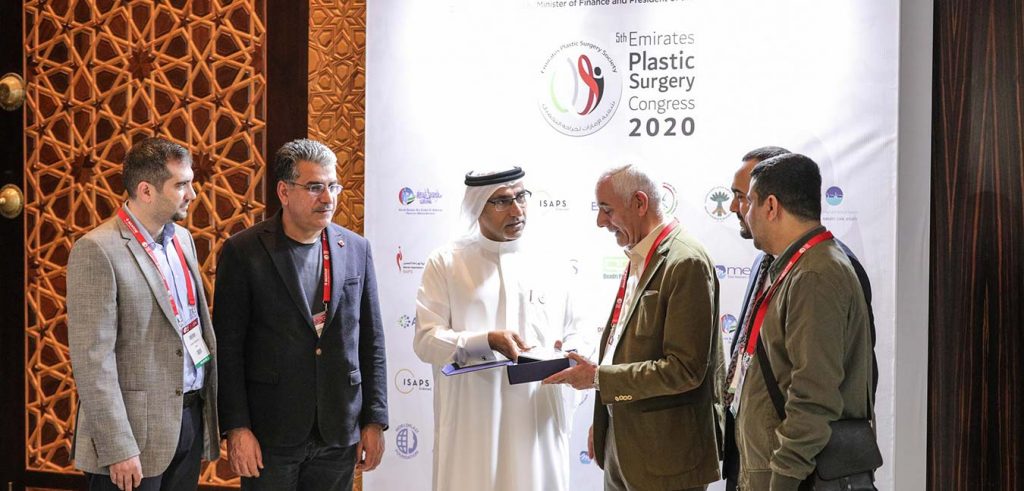 Speaking about the importance of EPSC in educating the participants on the current trends in Plastic and Reconstructive surgery, Dr. Al Fardan added, "With such a rich line up of speakers, top Editors and leading Plastic Surgeons at EPSC 2020, we believe that the Congress will result in highly valuable and promising discussions and also provides doctors based in the UAE and abroad a chance to keep themselves up-to-date with the latest developments in the field of  Plastic and Reconstructive surgery.  The Congress introduces all attendees to the best practices and the most significant precautions that help ensures patients in avoiding potential side effects. Additionally, we believe EPSC contributes in the expansion of healthy lifestyles among the community members and encourages practitioners to follow the international standards while treating patients which could help in raising the position of this medical practice in the UAE and abroad."
While commenting on the advent of new technologies and its impact on plastic surgery practice, Dr. Sanjay Parashar, Chair, Scientific Committee, EPSC 2020, said, "Plastic Craniofacial surgeons have been using 3D models since many decades. Children suffering from facial clefts and adults with craniofacial tumors can have a 3D model created using 3D CT scan. This model allows the plastic surgeon to understand the extent of defect and find methods to reconstruct them. However, while this model took weeks to develop before, now it can be done in a day by using 3D printers. Moreover, while previously this could be done only for bones of the face, now it is possible to create a realistic face and nose models to understand and execute treatment plans."
However, Dr. Sanjay warned, "3D cameras allow surgeons to view 3D photos of face, breast and body while newer softwares permit them to modify the features and predict the outcome of various procedures. Emirates Plastic Surgery Society (EPSS) warns that this method is only for assessment and understanding and since body surgeries are more complex than software modifications, the result may differ due to many other factors including body healing and aftercare by the patients themselves. The cost can also be prohibitive."
On the first day, EPSC focused on a wide range of topics in Plastic, Reconstructive and Aesthetic Surgery during many sessions, where under the title 'Face and Neck' experts discussed many issues such as 'Face lift- Mirror face lift' and 'Freestyle Facelift' while under the session titled 'Body Contouring' specialists offered their insights on 'Upper Body lift, Buttock Implant new technique' and 'Liposuction – Safety and Efficacy' to name a few. In addition, another session titled 'Breast Session' surgery experts focused on 'Breast reduction and implants', 'How to teach a vertical breast reduction technique' and '3 years intermediate result of our clinical study about the different breast implants' among others. Moreover, under the session 'Branches of Plastic Surgery' speakers addressed many topics such as 'Laser Application in Plastic Surgery' and 'Regenerative Medicine in Aesthetic Gynecology: what's up in 2020' and other such topics.
Additionally, the EPSC Congress features a total of 6 hands-on workshops on many trending topics related to Plastic, Reconstructive and Aesthetic Surgery and on the first day under the session '(AAAASF) Surveyor Training Workshop, experts spoke about 'Methodologies, Philosophies and Mechanics of Conducting a Survey', 'Patient Safety', 'Common Deficiencies Creating Direct Risk to Patient Safety' and 'Quality Assessment and Improvement' among others.
Furthermore, EPSC attendees were offered a chance to earn 20 CME points and endorsements accredited by the Dubai Health Authority (DHA), while also giving them an opportunity to gain knowledge, upgrade their skills and enhance their clinical expertise in various fields of plastic surgery.
Running parallel to the conference, the EPSC exhibition witnessed the participation of more than 20 top brands and companies representing the Plastic, Reconstructive and Aesthetic Surgery departments, where they showcased their latest products, services and key medical technologies that are revolutionizing the industry. In addition, the exhibitors from various countries also got an opportunity to understand the local market, in order to expand their presence in the regional market.
Emirates Plastic Surgery Congress is annually organized by the Emirates Plastic Surgery Society (EPSS) under the umbrella of Emirates Medical Association and in collaboration with Congress Secretariat, INDEX Conferences and Exhibitions – a member of INDEX Holding. EPSC 2020 is supported by Sheikh Hamdan bin Rashid Al Maktoum Award for Medical Sciences and the International Society of Plastic Surgery (ISAPS).