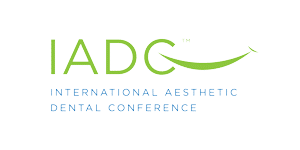 TBC
Event Date
Healthcare
Industry
TBC
Location
Venue
Focusing on Aesthetic Dentistry, the 2-day conference delivers a leadership approach to foster and promote ethics and interdisciplinary communication combining research through publications and educational dialogue.  This specialized conference provides an intimate learning environment where accomplished educators will share and network with participants. IADC aims to deliver learning objectives that will enhance skills and offer usable techniques.
In 2021, IADC will proudly host the IFED. The International Federation of Esthetic Dentistry has been doing outstanding work to promote Esthetic Dentistry at the highest level all across the globe. IFED is a leading event in the field of Esthetic Dentistry, taking place in a different country biannually.
Every other year, the International Federation of Esthetic dentistry organizes a first-class congress located in a different city of one of the five continents. In 2021, the event will be held in the heart of Dubai, welcoming experts from across the world to connect, learn, and share their expertise.