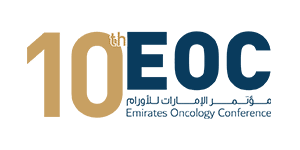 25/11/2022 - 27/11/2022
Event Date
Healthcare
Industry
Abu Dhabi
Location
Conrad Etihad Towers
Venue
The conference will provide the ideal forum to discuss the latest findings and to improve the outcomes for patients with cancer, which is still one of the biggest challenges of the 22nd century.
A world-class line-up of renowned speakers, leaders and experts in the various fields of cancer diagnosis, treatment and research will highlight the significant advances that have been made in science and clinical practice.
This event will be an important meeting point to inspire and connect leaders, decision makers, doctors, scientists, technologists, public servants and academics to enhance awareness, quality and safety practices to improve the lives of patients with cancer around the world.